Board of Education
Board of Education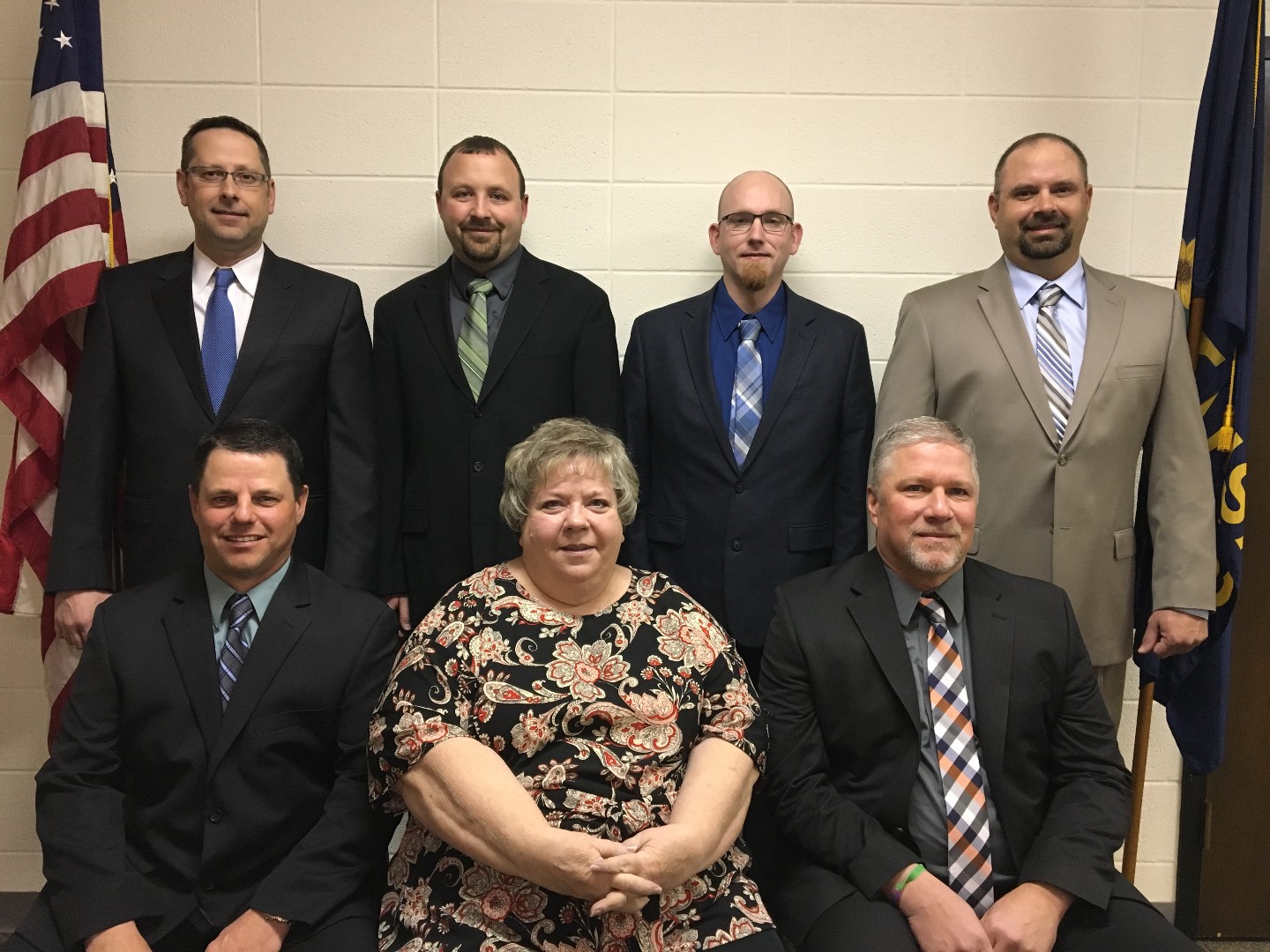 Back Row: Chad Fisher (president), Derek Foote (vice president), Shawn Ward, Vance Fisher
Front Row: Darin Brummer, Debby Waddle, Carl Behr
About the Board of Education:
Members of the USD 350 Board of Education are elected from three districts. Two members represent each district and one member is elected at-large. The board meets once per month in the basement of the Ida Long Goodman Memorial Library. Regular board meeting dates are scheduled for the second Monday of the month at 7:00pm with limited exceptions.
Position

District #

Name

Term Expiration

1
1 & 4
Derek Foote
2020
2
2 & 5
Chad Fisher
2020
3
3 & 6
Darin Brummer
2020
4
1 & 4
Shawn Ward
2022
5
2 & 5
Carl Behr
2022
6
3 & 6
Vance Fisher
2022
7
At-Large
Debby Waddle
2020

New election law changes election date to November of odd years. New terms will begin and current terms will expire on the 2nd Monday of January in the year of expiration.

Member District No. 1 and 4 is defined by the south boundary of Cleveland, St. John, and West Cooper townships, excluding St. John city proper. All areas north of this line are member district no. 1 and 4.

Member District No. 2 and 5 is defined as all areas south of the southern boundary of district 1 and 4 and north of the northern boundary of district 3 and 6 within the city limits of St. John.

Member District No. 3 and 6 is defined by the North borders of Richland and Ohio townships, including the part of city of St. John on a line from the West city limit East on Third Street to Broadway, North to Fourth Street and East on Fourth Street to the city boundary. All areas south of this line are member districts no. 3 and 6.

Member District No. 7 is defined as an At-Large position and represents the entire school district.

Click on the link to see a District Map
Upcoming Election
Four of the seven positions are up for election this coming November. Deadlines for the election are shown below. More information can be found on the Kansas Association of School Boards website.
Filing and Election Dates
Filing Deadline – Monday, June 3, 2019
Primary election – Tuesday, August 6, 2019
General election – Tuesday, November 5, 2019
Terms of Office
Newly-elected school board members will take office on the second Monday in January following the election.
USD 350 Board of Education Goals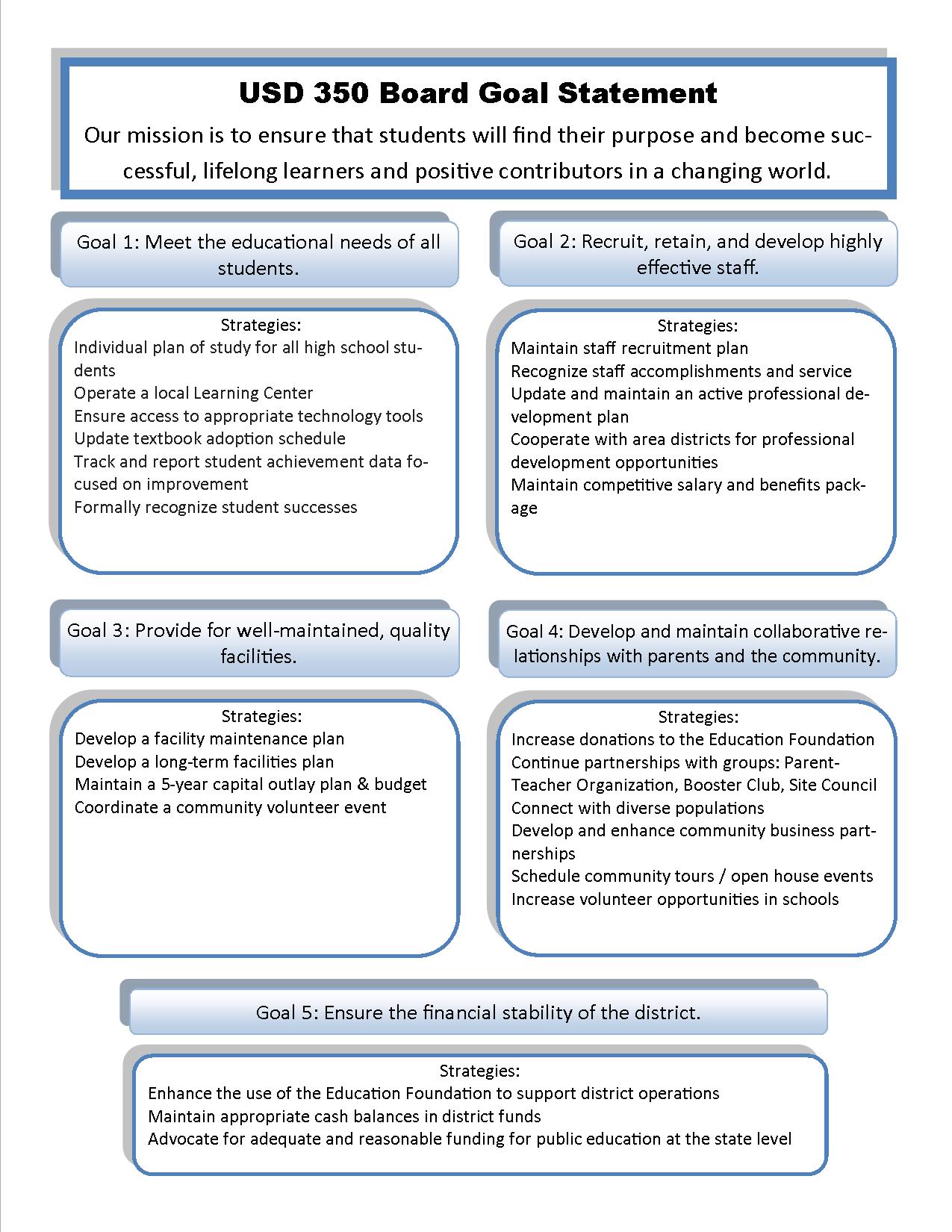 Links to other Board of Education Information:
Effectiveness and Efficiency Review